I love a cozy, layered bedroom in the cooler months. But I'm desperate for some summer bedroom updates with a lighter, brighter space when the heat is strong.
Changing your bedroom decor may seem like a massive undertaking, but you don't need to spend a fortune to make a big impact. With these four easy summer swaps, you can get a fun, beachy look for the season and change things up again when the weather cools.
Transition Your Bedroom from Warm & Cozy to Bright & Airy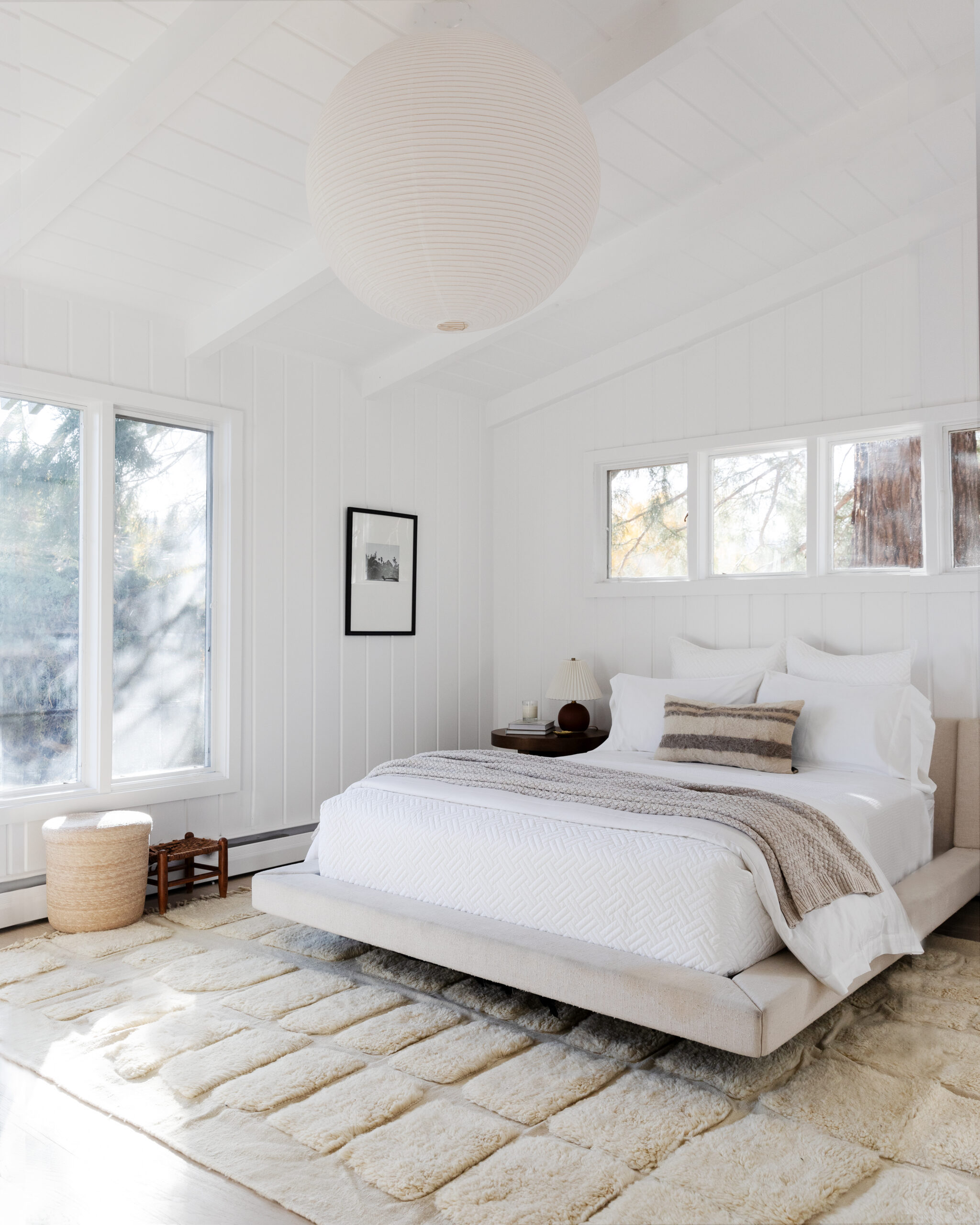 Great fall and winter decor calls for texture and weightiness. We want to evoke the feeling of being bundled up in a cozy cabin retreat. For example, my winter bedding is quilted, the throw blanket is cable knit, and the lumbar pillow is felted. Everything in the room is heavy and textured—even the rug is thick and plush. 
For summer bedroom updates, though, we want to keep the bedding and decor cool and lightweight. (Think coastal but not kitschy). Here are four super simple bedroom updates to take your space from winter to summer: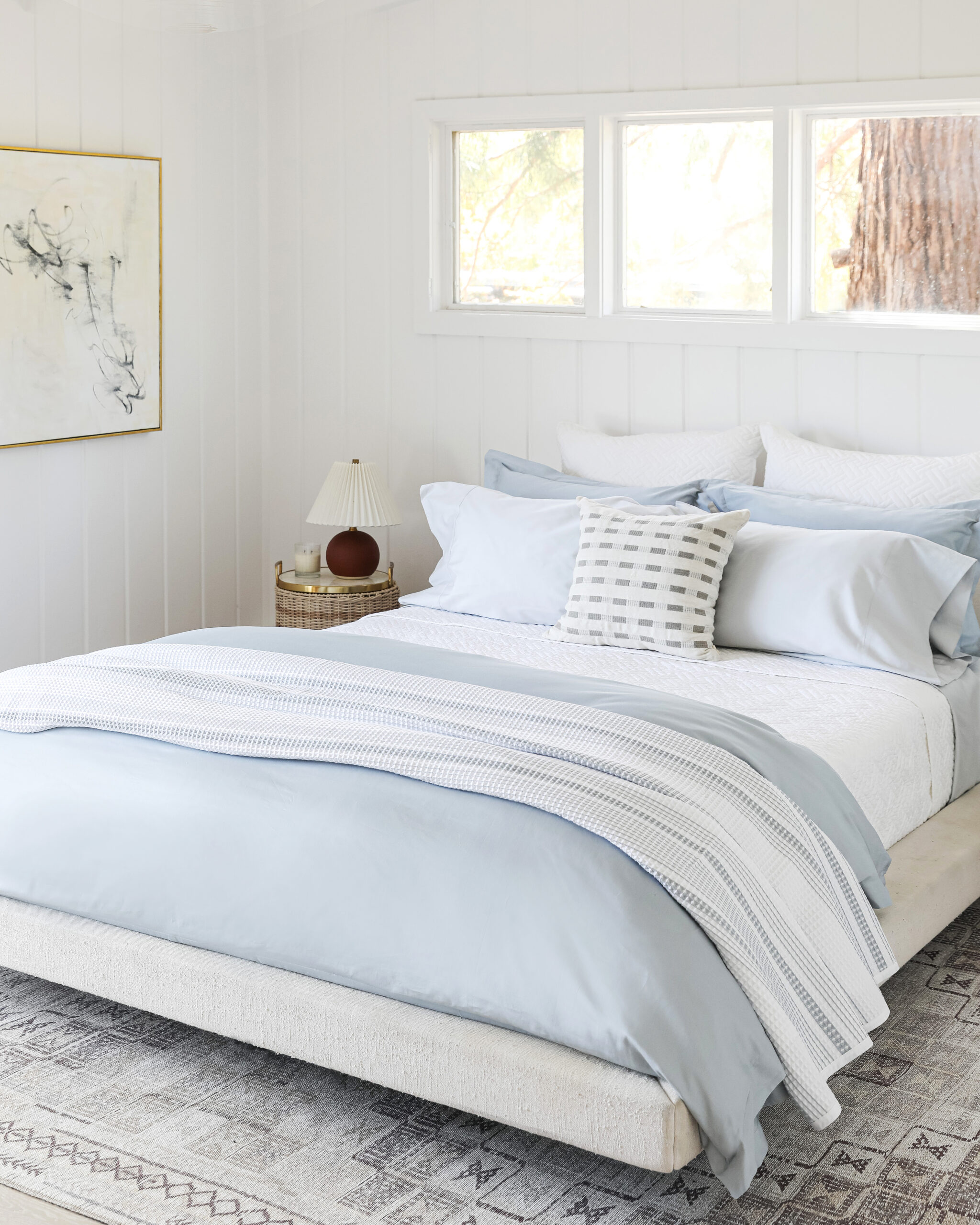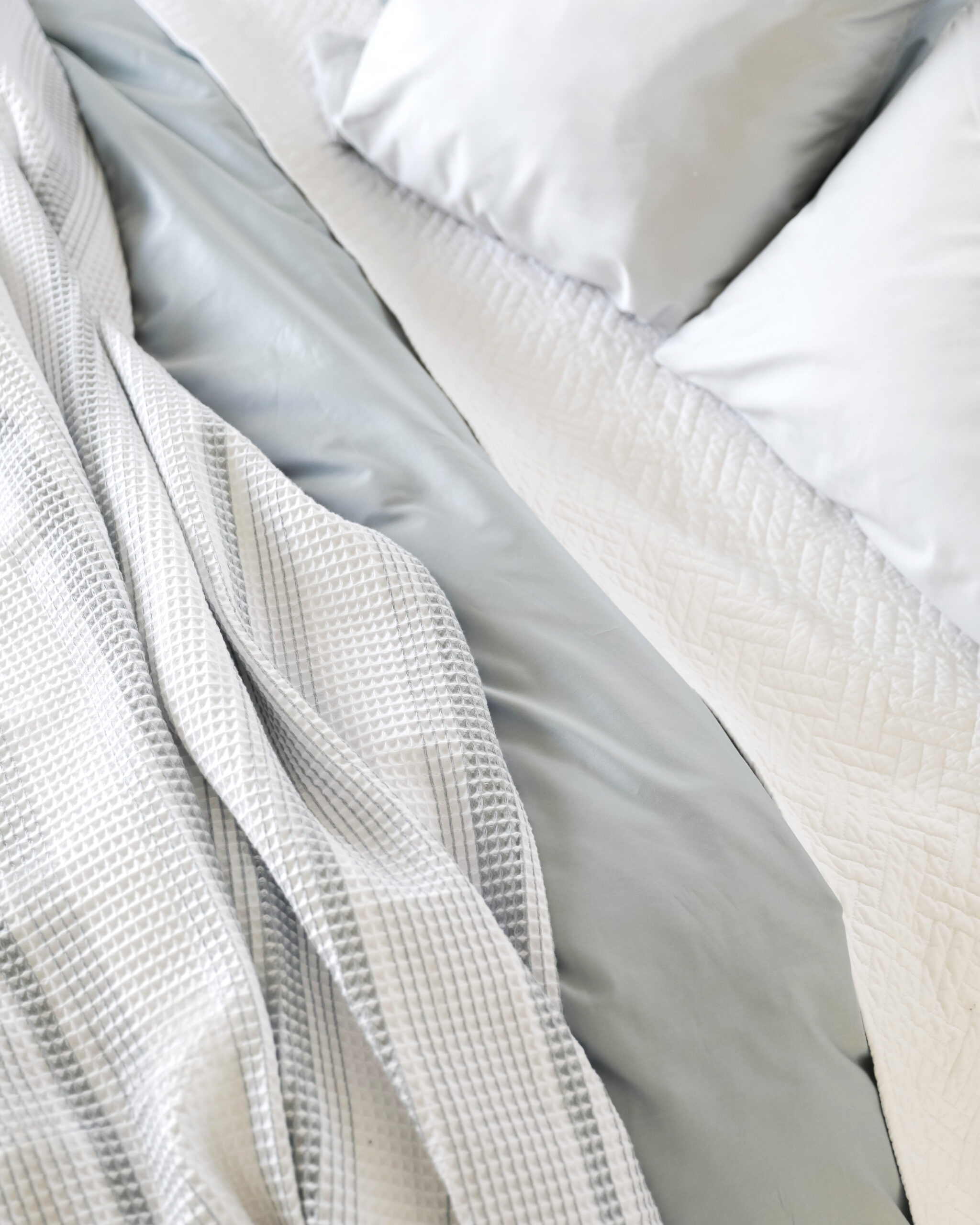 1. Swap out your bedding. An all-white bedding set like Boll and Branch's Signature Hemmed Sheet Set is a classic, no matter the season. Truthfully, you could totally get away with keeping the white sheets and white quilted coverlet for winter and summer looks. But if you want an easy alternative, try a breezy color, like this light blue sateen duvet in the color Shore. I'm not normally much of a color person—my whole house is neutral after all!—but this muted tone was less literal sea blue and more neutral grayish blue, much more subtly hinting at coastal vibes, which I could get on board with. 
When selecting summer bedding, look for lighter materials rather than woven, starchy, stiff materials you may be more inclined to choose in the fall. Note the waffle knit striped throw and cotton embroidered accent pillow. Both patterns remind me of summer, and the lightweight materials give the space just the right amount of weight.
2. Change up your rug. Seasonally changing your rug requires a bit of time and effort. But if you don't mind the inconvenience, swapping out your rug can make a big impact for summer bedroom updates. 
My feet sink right into my fleecy winter rug, and I love that for cooler weather. However, when I want something a little lighter and fresher, I go for a flat weave rug that feels clean and natural rather than heavy and burrowing.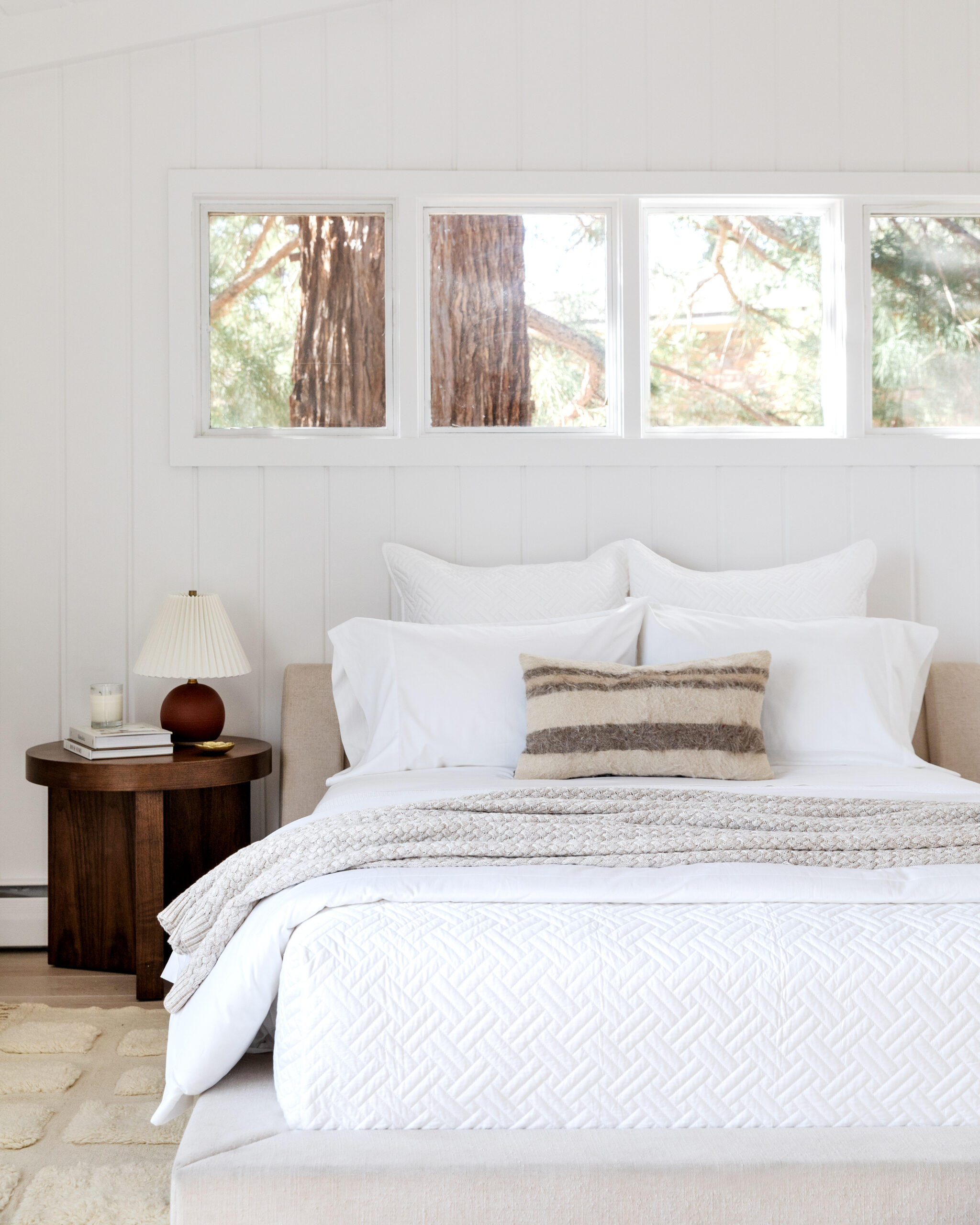 3. Get creative with your nightstands. Want to update your bedroom for summer without spending a fortune on new nightstands? Here's a little trick: get a large storage basket and flip it upside down for a beachy, boho look! While these woven side tables are on display for the summer, I put my heavy, dark wood nightstands in storage. Then, when I'm ready to put them back, I'll repurpose the baskets around the house. 
4. Replace artwork. Art placement is relatively permanent. You don't want to be drilling new holes in your wall every season. Art subject, however, can be a simple swap. 
In winter, I typically lean toward darker artwork: black frames with black and white photography. In summer, I like to lighten everything up. I go for paintings of landscapes and select brass or wood frames instead. 

Want to update more spaces in your home for the summer? Here's a fun idea for those pesky nooks and crannies that can be so challenging to style!