If there's one food I could happily eat every day for the rest of my life, it's soup. Yup, even in the summer when the temps are scorching, I crave a hot bowl of broth, veggies, and protein! But of course, even I can admit that there's no better time to break out the soup pot than when winter's chill begins to howl. The mercury has finally dropped here in Southern California (bring on the sweaters!) so I'm reaching constantly for my 5 best winter soup recipes! From plant-based to meaty, I've got all the bases covered in these soup recipes I've shared over the years. The reason they're some of my most popular recipe posts ever? They're all foolproof and oh-so-delicious!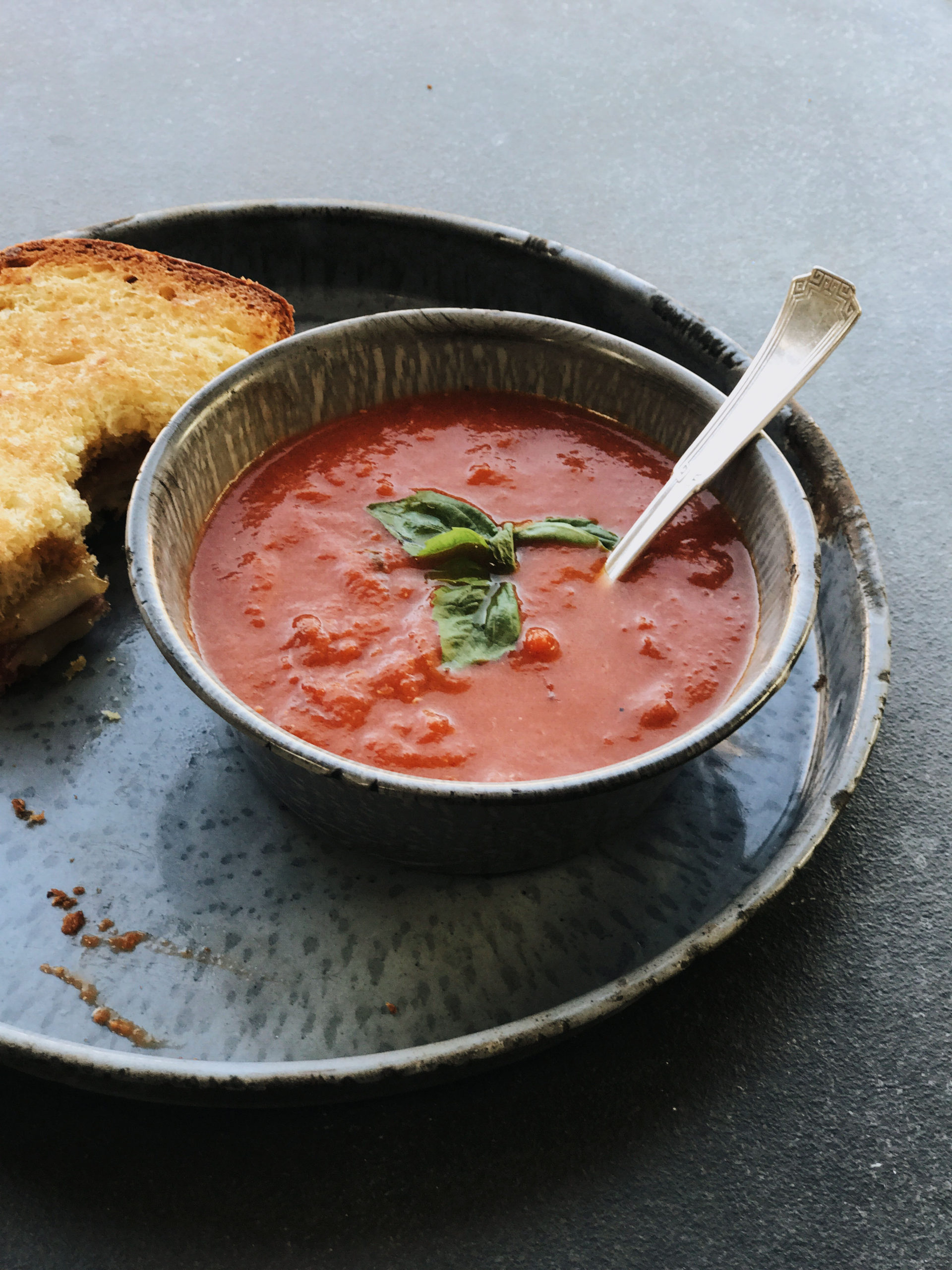 Twenty Minute Homemade Tomato Soup: I've practically lived off this homemade tomato soup throughout my second trimester of pregnancy! It comes together in just moments, requiring only a few ingredients that you almost definitely have on hand in the pantry. Without compromising flavor, it lends itself nicely to the addition of some spinach prior to blending, so I can be sure to get my daily greens. But most importantly, it truly is the ultimate comfort food when served with a gooey grilled cheese sandwich!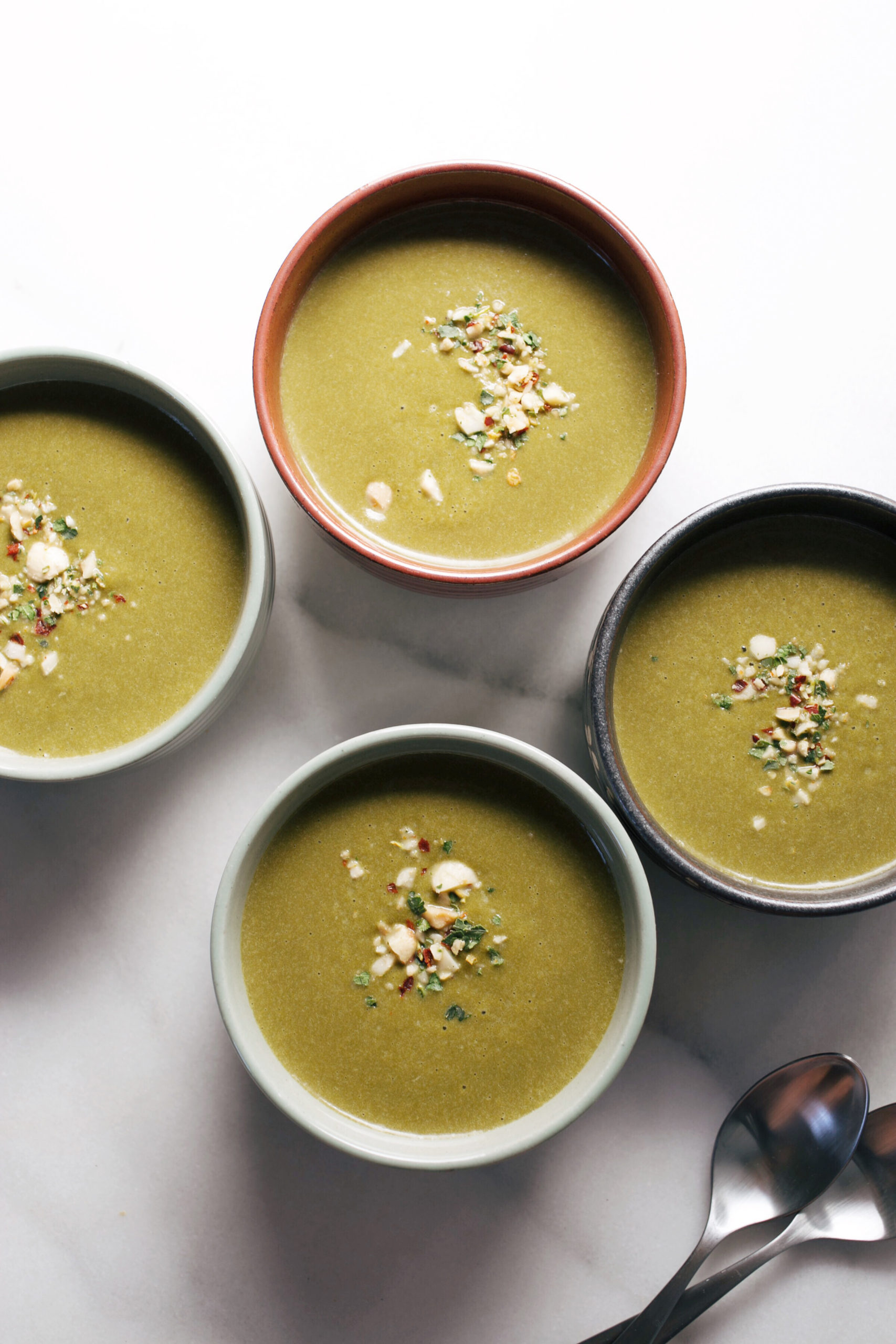 Thai Curried Spinach Soup: I love a Thai twist when the weather is cold—and this curried spinach soup is one of my best winter soup recipes with a serious flavor punch! It's versatile for all manner of dietary needs, and is equally filling on its own or with some shredded chicken breast tossed in. Plus healthy fats from the coconut milk and tons of vitamins from the spinach also make this soup a fantastic great immune booster during cold season!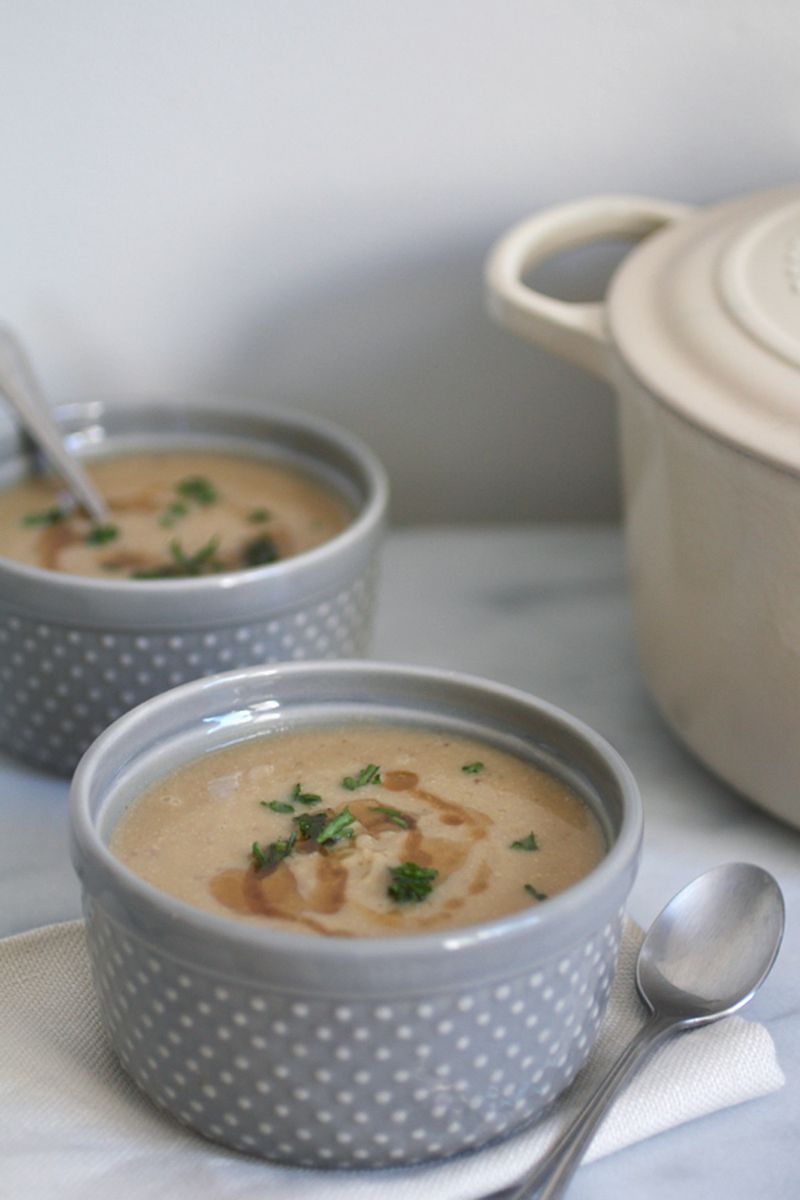 Dairy-Free Cream of Parsnip Soup: Everyone's singing the praises of cauliflower lately, but give me a humble parsnip any day! The smooth, creamy texture and rich, nutty flavor of this recipe belie its ultra-healthy ingredient profile. Pureed parsnip soup makes for a warming meal with a side salad and some crusty bread. Or serve it as an elegant starter for your Christmas dinner!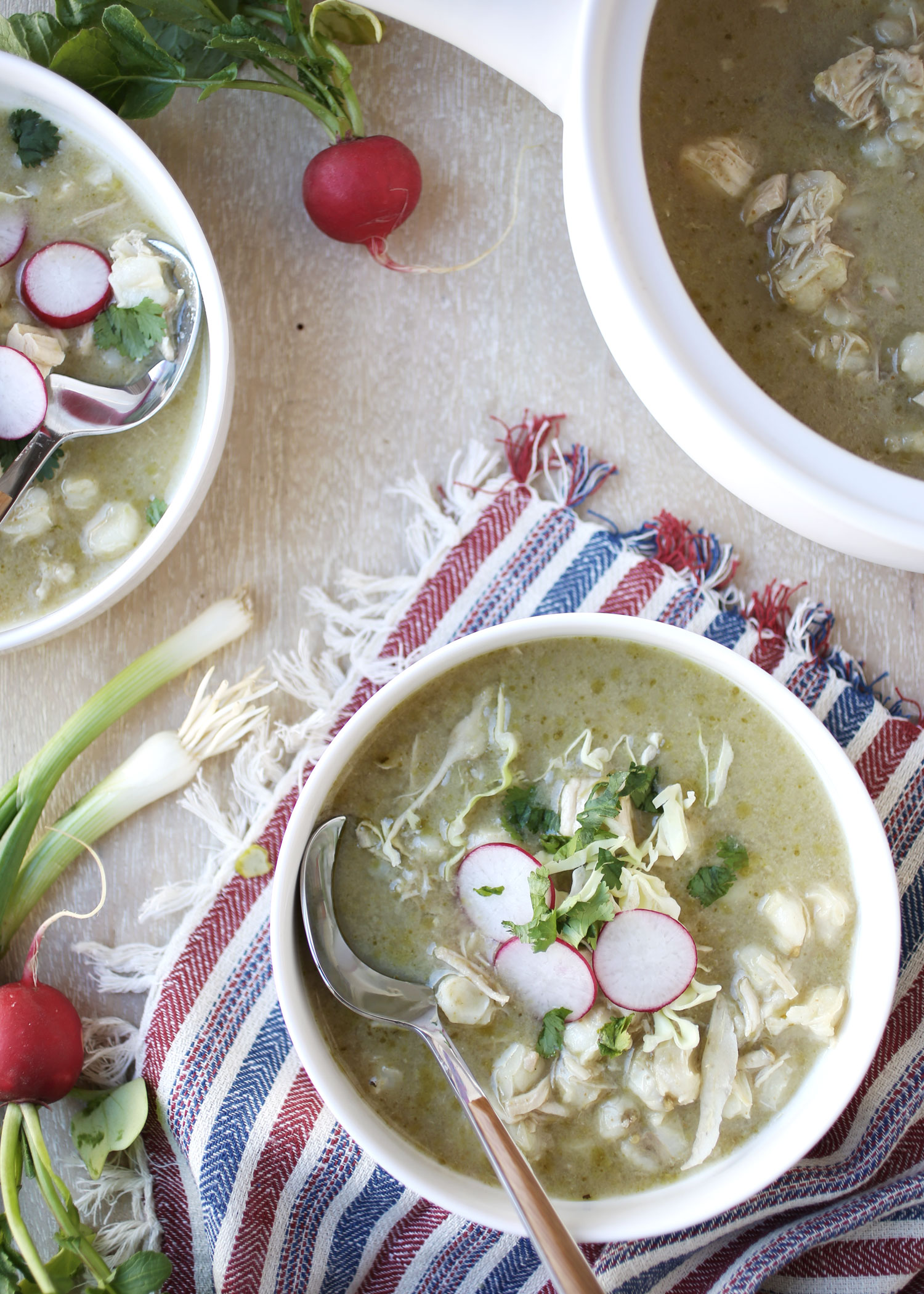 Mexican Posole Verde: I joke that I married Ivan for his family's Mexican cooking, but as with all humor there's definitely some truth in the statement. His grandma's authentic posole recipe alone is fuel for a lifetime of matrimonial bliss! I make this recipe when we're in the mood for a heartier soup. It's chock full of juicy chicken, earthy and filling hominy, and a divine green mole broth that must be tasted to be believed!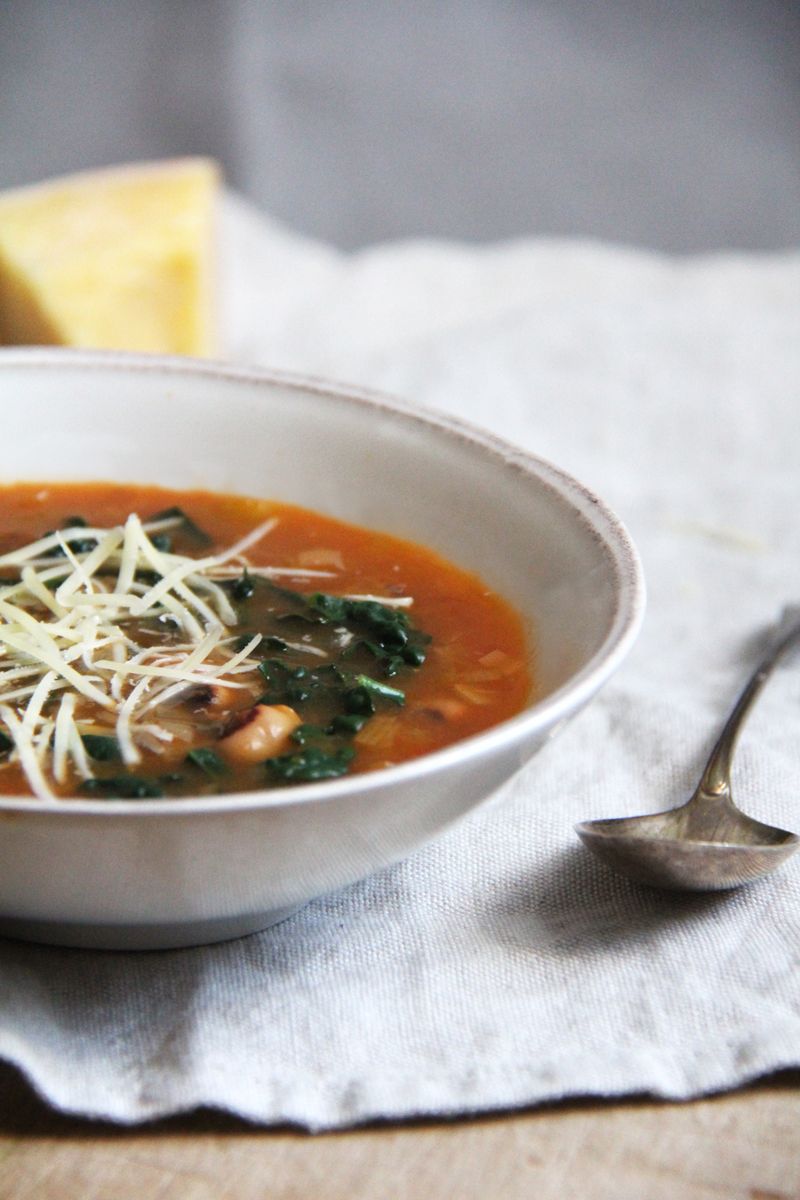 New Year's Day Soup: I've been making this soup since high school and it never disappoints! Although it's called New Year's Day soup, its bright, zingy broth is ideal for any chilly winter meal. As well, back-eyed peas have such a unique flavor. They don't see nearly enough recipe action, in my opinion! This soup is perfect for plant-based diets but would also be great with sliced andouille sausage tossed in, if you have a committed carnivore at your table!
P.S. One of my new favorite food blogs is Gathered Nutrition; recipe developer + registered dietician Mia has TONS of fantastic soups and stews for the season!