Looking for the perfect Farrow and Ball white paint? I've got you! It starts with the true story of a young girl who loved nothing more than to tool around town after school with her mom. They'd pop into their favorite home decor stores until it was time to go home and fix dinner. 
Always on their rounds, they'd pass the Farrow & Ball store. It was tucked into an 1800's Victorian row house between a sheet music store and a gourmet bakery. That girl would pause to stare through the window at the gradient rows of Farrow and Ball paint samples. Something about those subtle palettes, the colors so few but so intentional, called to her. "One day," she pledged to herself, "I'll paint my house with those paints."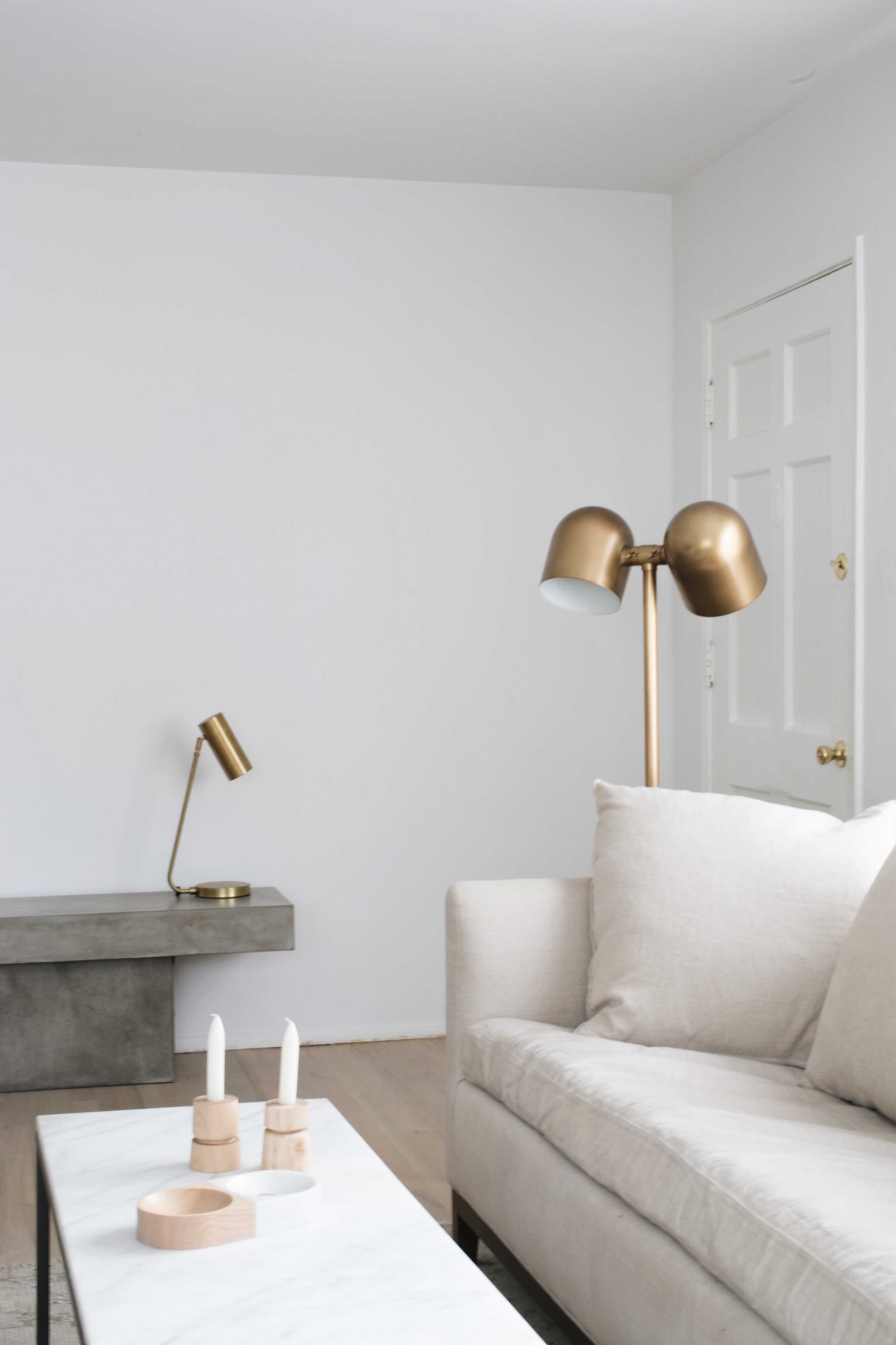 Fast forward twenty years, and the girl—yup, that's me—finally lives in a house worthy of the promise she issued all those years ago. Our windows are big, the floors bright, and the walls simply begged for a fresh coat of the perfect white paint. 
Even before we got our keys, I scurried to buy some samples at the Farrow & Ball store in Pasadena. (It would have been quite the trek to go all the way back to the one in Toronto!). All the sample pots, teeny miniatures of the larger cans that lined the display shelves, beckoned me.
At last, Sampling Farrow and Ball White Paint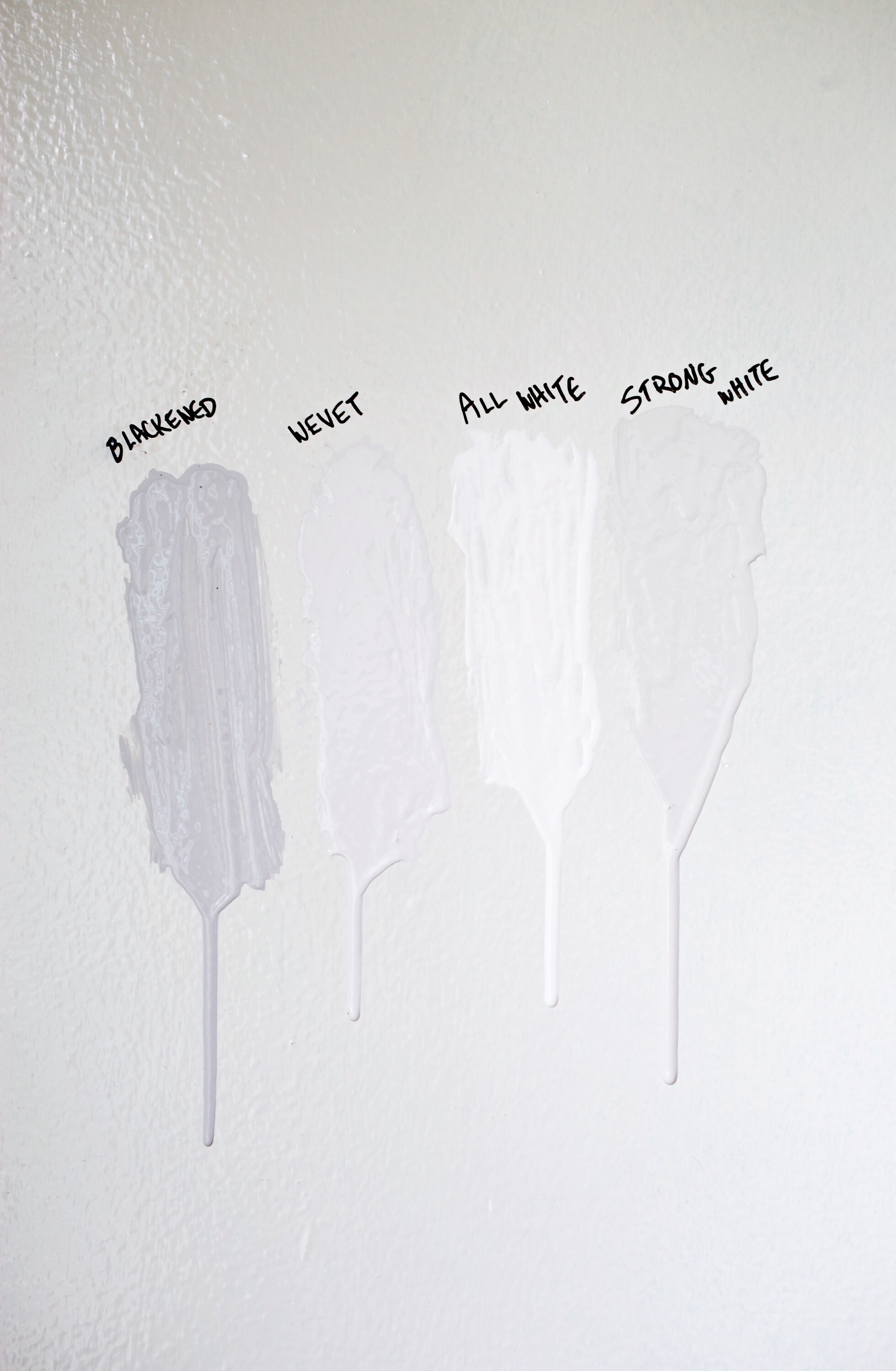 With airy, minimalist decor inspiration images dancing in my head, I chose four variations of Farrow & Ball's white paint to try before making a commitment: 
In the end, I went with Wevet. The hue feels comforting and cool in the morning light, sophisticated and ever so slightly mauve as the sun goes down, and crisply clean no matter the time of day.
Falling in Love with Farrow and Ball's Wevet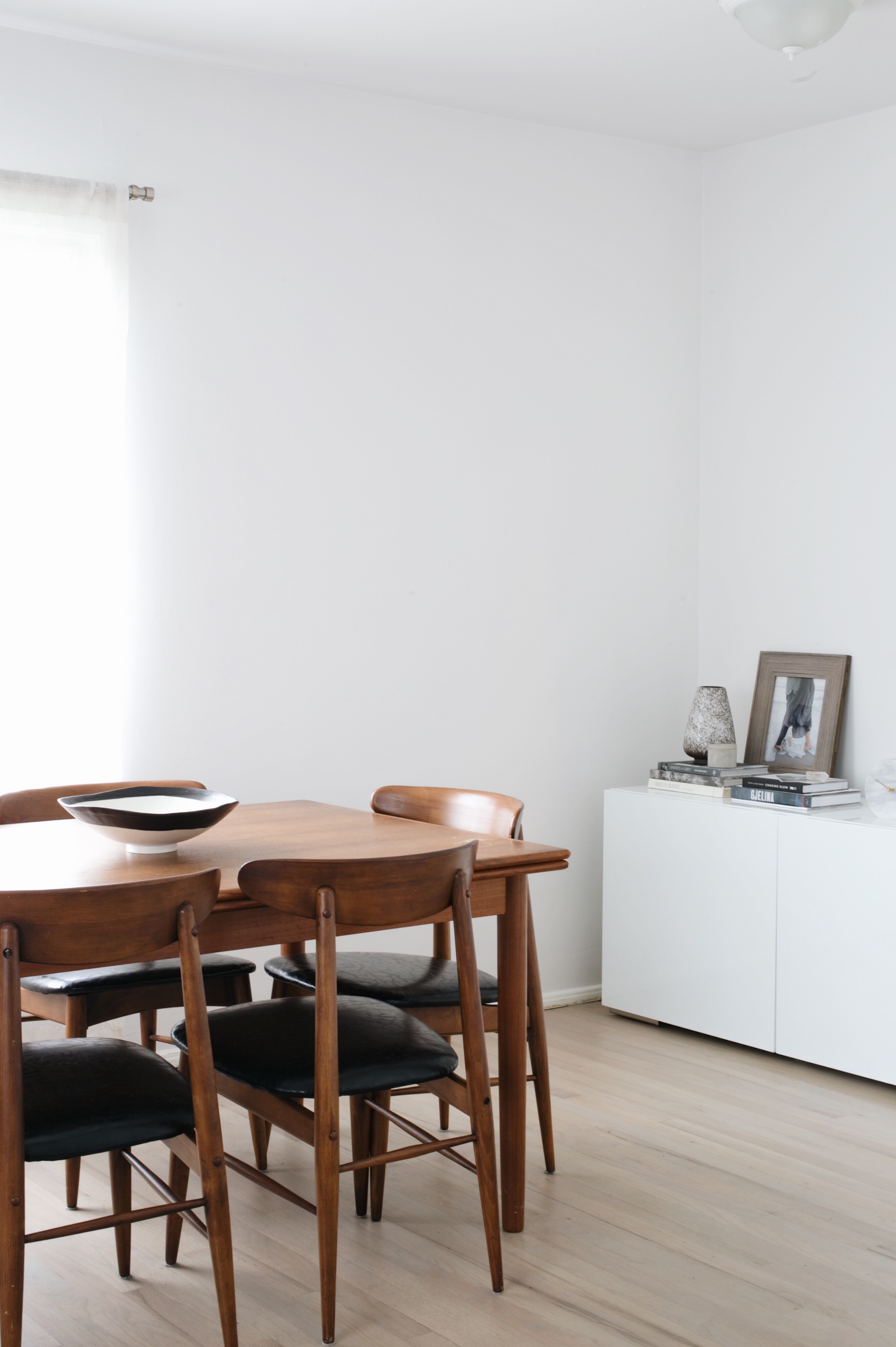 I've painted a lot of houses in my day (remember, I've been decorating with my mom since I was a kid!) but never have I used paint that went on as beautifully as Farrow and Ball white paint does. Makes sense, given that the company uses the highest concentration of pigment and resin binders to produce the brand's signature depth of color.
Their paint applies so smoothly and evenly that we completed the whole room in record time—even the ceiling! The icing on the cake was that we did so without a headache since Farrow & Ball's eco-friendly formulations have no noxious fumes. It sounds weird, but the paint literally smells like blueberry yogurt!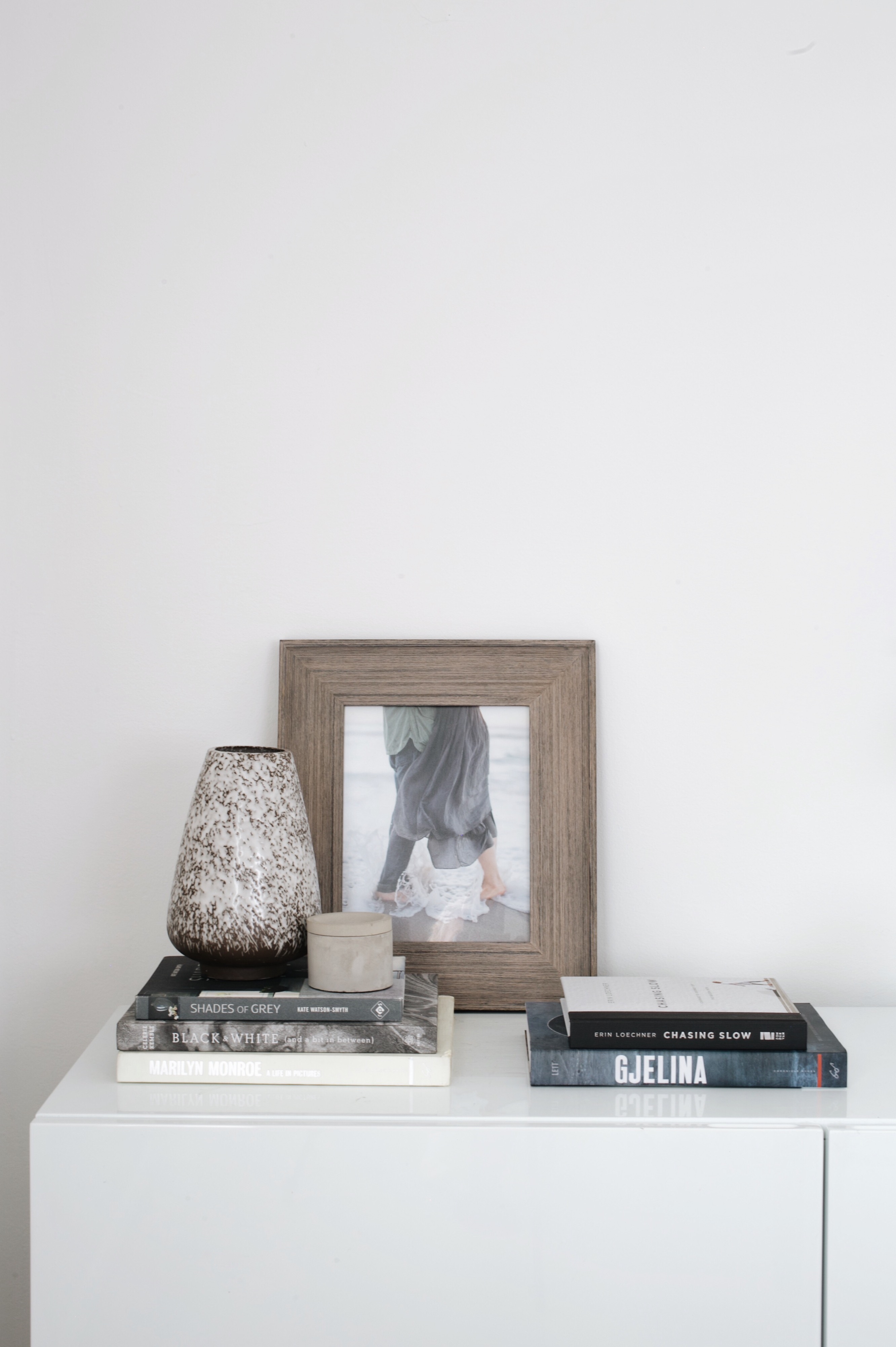 It seems like such a little thing. But our newly painted walls make me smile so huge every time I walk in the door. The feeling of having fulfilled my teenage design junkie's goal—with such a beautiful result, too!—is utterly satisfying. It's the perfect resolution to this chapter in my story.
Now it's time to start the next one: finessing the furnishings, getting some art onto the walls, and really turning this house into a home!
If you're on the hunt for the perfect white paint, try out Farrow & Ball's free color card or color fan, featuring all 132 shades. 
Images: Anne Sage.